At Oddshoefinder.com we connect people with odd shoes with people who need odd shoes!
You can use this site to buy, sell or give away your single shoes or mismatched pairs.
We have hundreds of listings in different sizes and styles.
If you can't find what you're looking for then register to be notified as soon as someone posts shoes in your exact size.
You can even search for your 'sole' mate.
And all of this is completely free! There are no charges or fees for listing your shoes, and no commissions to be paid.
UPDATE
Nordstrom have advised OddShoeFinder that they will sell mimatched shoes online for no extra cost! (minimum 1.5 size difference)
You will still have to buy two pairs of shoes but you can return the unused shoes for a full refund (with free shipping too!). Click on the banner below to shop at Nordstrom.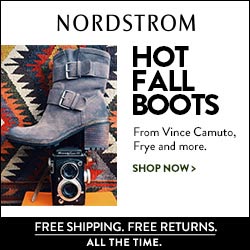 HOW THE WEBSITE WORKS